US local time September 22-23, 2021, the 5th Surfactant International Summit-"Future of Surfactants Summit North America" was successfully held at Omni Parker House in Boston, USA.
SINO LION's President, Dr. Evelyn Su was invited to attend the summit and served as the chairperson. In addition to presiding over the whole event and delivering opening and closing remarks, she also brought two wonderful keynote speeches at this summit.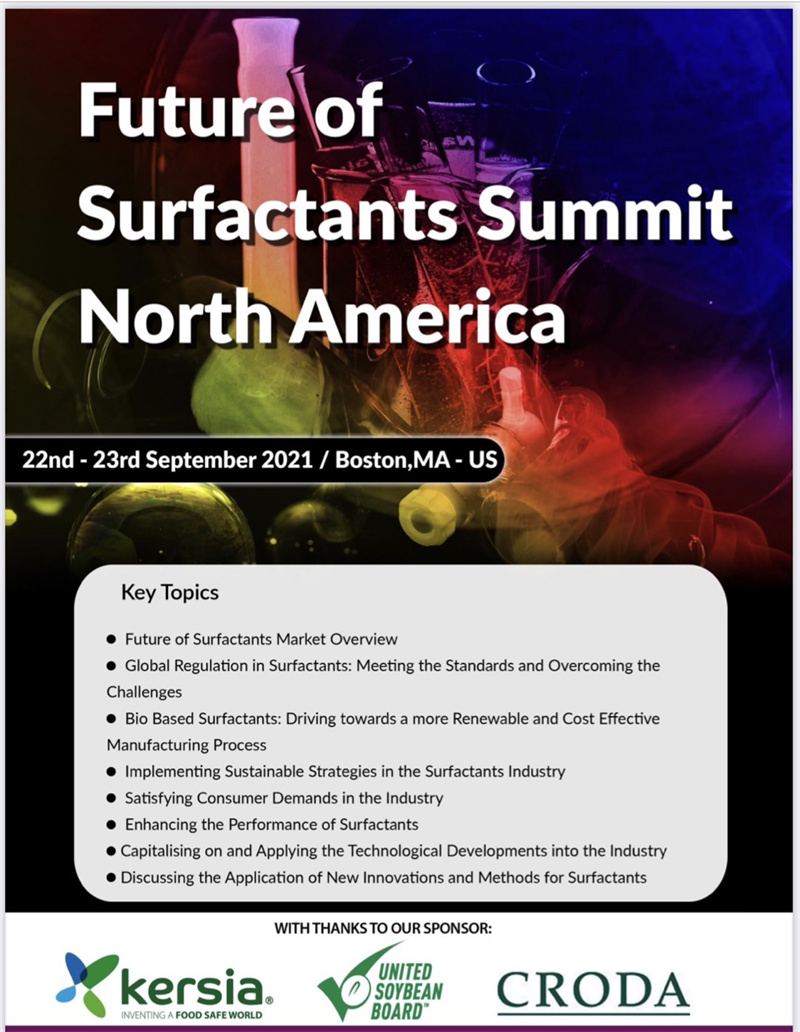 Focusing on the development of surfactants in the future, industry experts have traveled from all over the globe despite the COVID-19 pandemic to meet at the summit and conducted in-depth discussions.
The topics of this summit mainly involved the supply and demand of raw materials, regulatory issues, environmental impact, supply chain activities, bio-based surfactants development, etc.,
These senior managers and experts were from consumer product manufacturers, raw material manufacturers and suppliers, as well as cosmetics/agricultural/pharmaceutical regulatory agencies, associations and related fields .They had comprehensive discussions focusing on the main topics and the application and evolution of surfactants in various industries.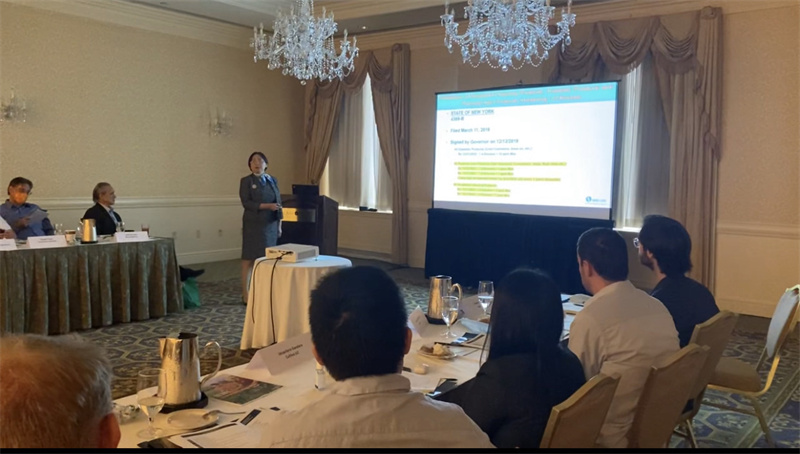 On the morning of the 22nd, Dr. Su shared the report " Global Regulation in Surfactants: Meeting the Standards and Overcoming the Challenges " to the participants. She explained in detail the 1,4-dioxane ban ,the overview of regulations of daily used chemicals in major markets such as the Americas, the European Union, and the Asia-Pacific region, as well as emphasized that green, natural, and sustainable are the megatrends of future development. Dr. Su also conveyed the concept of SINO LION's philosophy and the achievements of SINO LION's efforts in green and sustainability over the years, pointed out that amino acid surfactants are the future of the industry, and called on all related industries to use greener and safer amino acid surfactants to obtain high value-added products.
On the morning of the 23rd, Dr. Su gave a speech on " A Holistic Approach to Affordable, Green, Natural & Sustainable Cleansing Products ". She made an informative presentation and live interaction with participants on the market development environment, future trends, the development and application of new products, new technology and high value-added products based on amino acid surfactants. Dr. Su also illustrated SINO LION's various affordable raw materials with high natural s origin index (NOI) based on amino acid technology platform and patented technologies, and introduced innovative next-generation shampoos, shower gels, facial cleansers, detergents, etc., to demonstrate more core values of amino acid-based surfactant ingredients.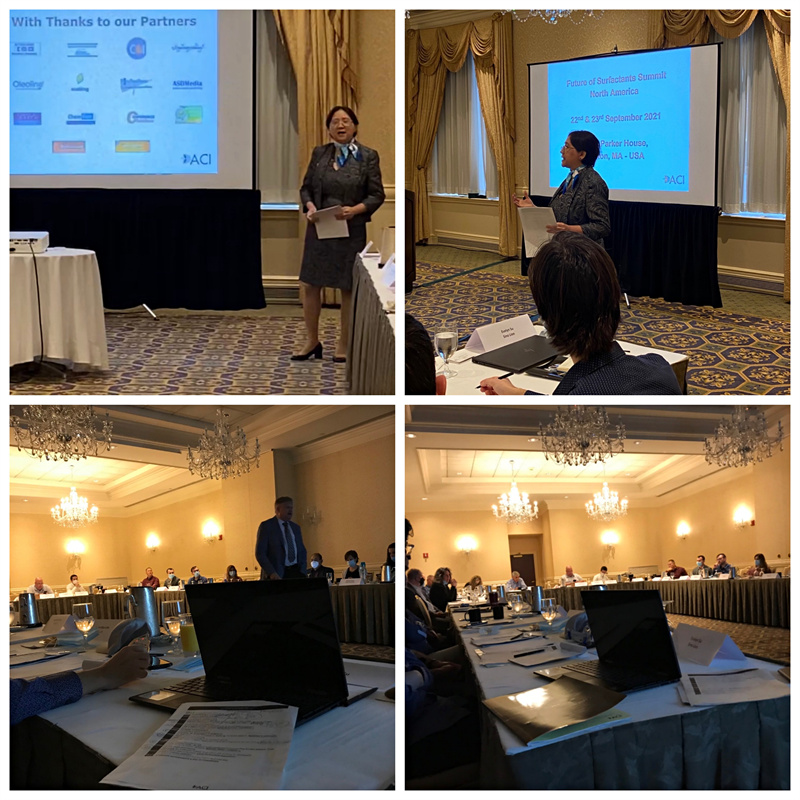 "Future of Surfactant International Summit North American" is the leading professional summit in the industry and guiding the future development of surfactant worldwide. Dr. Su's invited presiding and wonderful speech is a positive recognition of SINO LION's continuous outstanding efforts in amino acid surfactants. SINO LION looks forward to the participation of more partners from the global industry to contribute value to the green and sustainable future of the Earth Home.