In-Cosmetics Global 2017 was held April 4th-6th, 2017 in London at ExCel Exhibition Center.
In-Cosmetics Global is the international leading trade show for cosmetics and cosmetic ingredients, with major manufacturers of ingredients, distributors, researchers, technical service institution, and the manufacturers of testing equipment attending. Sino Lion USA is one of the leading suppliers of cosmetic new materials and specialty chemicals, presenting its New Thickening Technology of Glutamates and Natural Innovative Preservation during In-Cosmetics 2017 in London.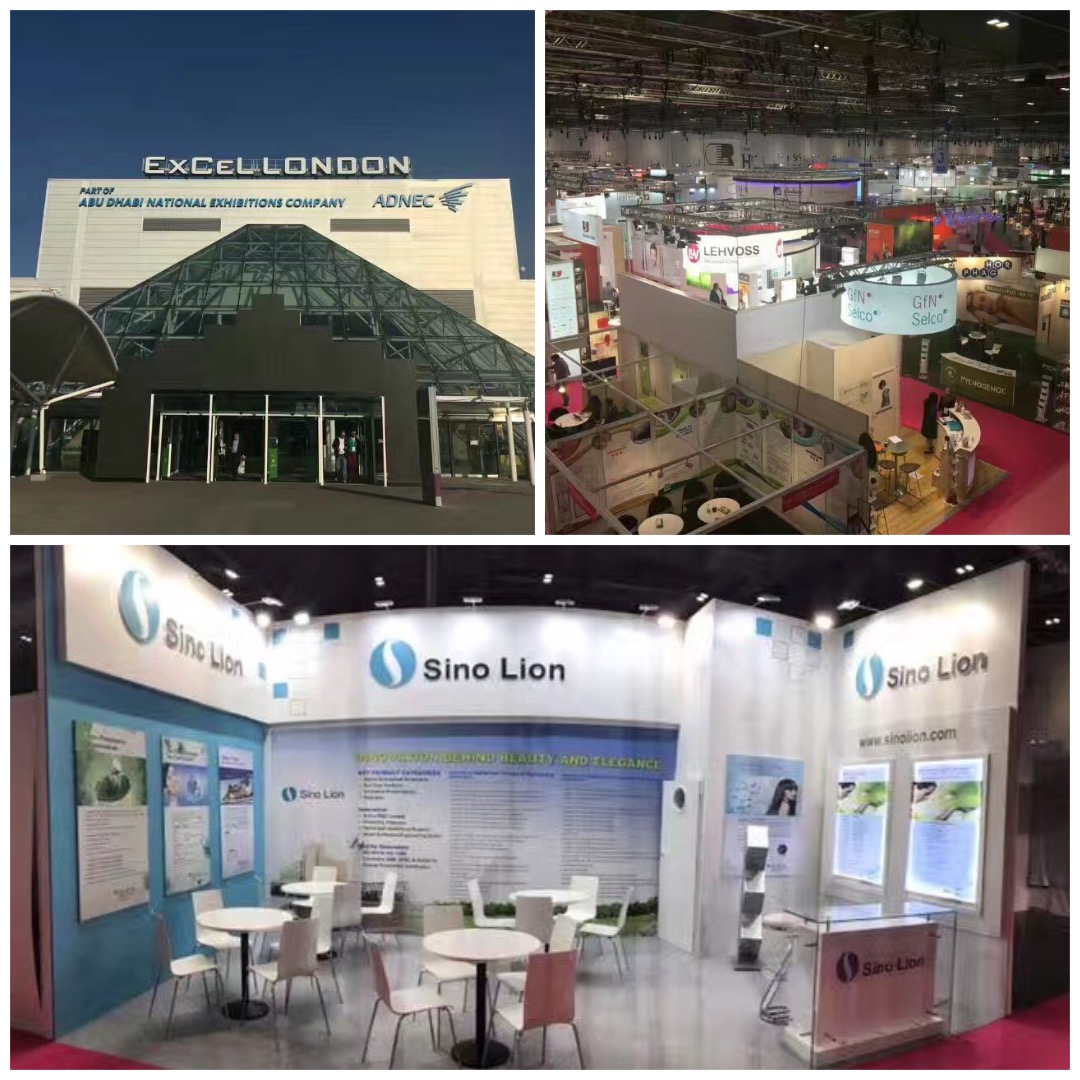 The pictures of ExCel London and the booth of Sino Lion USA
During the show, many customers / distributors stopped by the booth of Sino Lion USA, from USA, Canada, China, France, Germany, Spain, Italy, Australia, Russia, Japan, Korea, etc., Sino Lion also hosted customers are multinational companies such as Unilever, P&G, L'Oreal, GSK, etc. We had many very pleasant meetings with the customers.
Inspired by the principles of green chemistry and the strategy of sustainable and environmental development, Sino Lion USA strongly promotes Amino Acid-based Surfactants (Glutamates, Alaninates, Glycinates and Sarcosinates) and its self-thickening technology. Sino Lion USA shows our customers how we resolve the historical problems on glutamates with the perfect thickening solutions (GlutamixTM A-50 and ThickmateTM A). In addition, Sino Lion USA has designed many solutions on the formulation structures, providing more choices to the customers.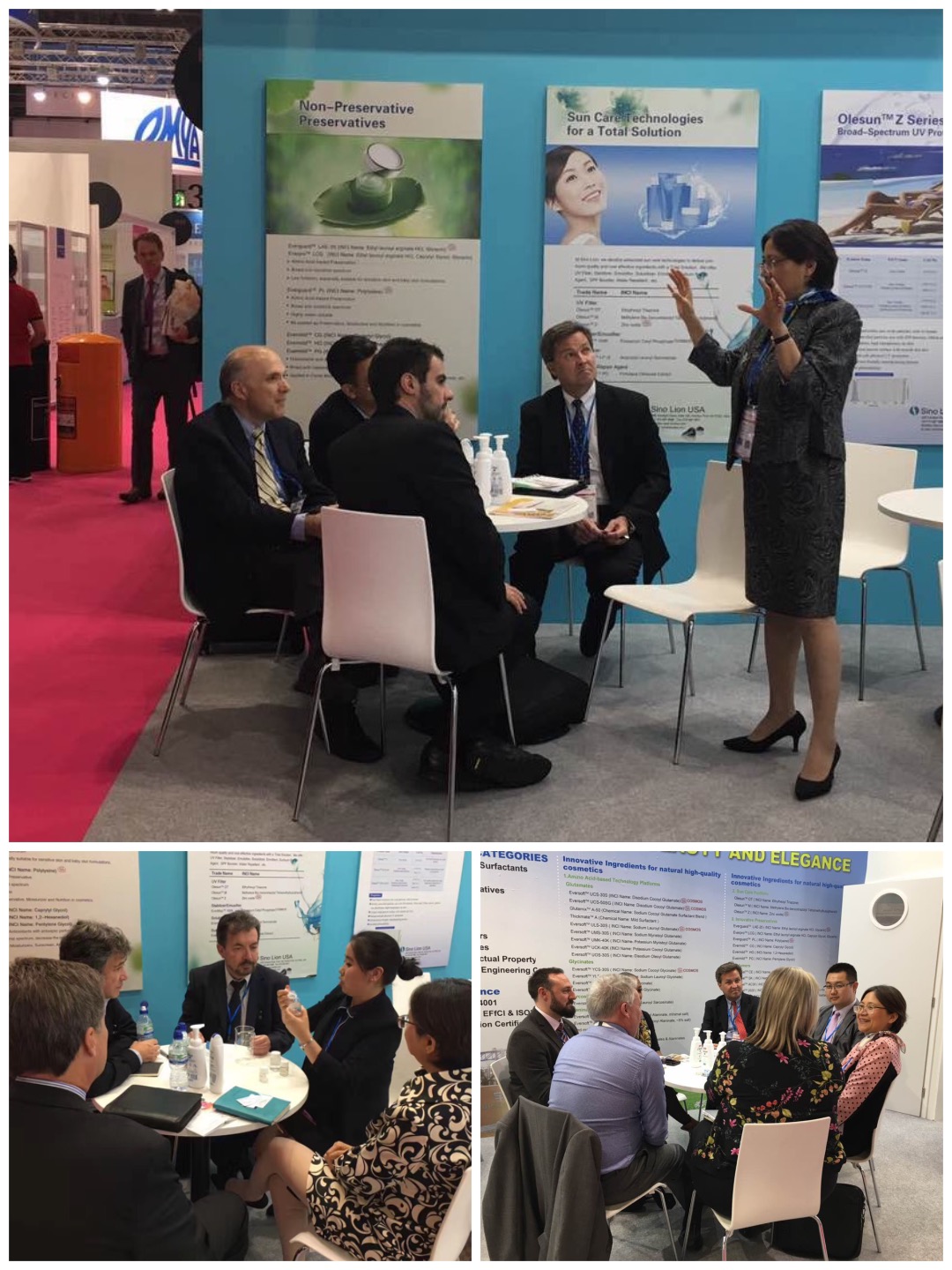 Our President introduced the products and technology to our customers
During In-Cosmetics, Sino Lion USA also organized the Formulation Lab Session. A total of 45 persons from different companies attended this lab session. Our Chief Scientist and President of Sino Lion USA Dr. Evelyn Su presented How to formulate sulfate-free cleansing products with Glutamates surfactant. After the speech, Dr. Evelyn Su and our formulators guided the participants to finish the experiment by themselves, and they could take away the finished products. Finally, Dr. Evelyn Su answered all the participant's questions.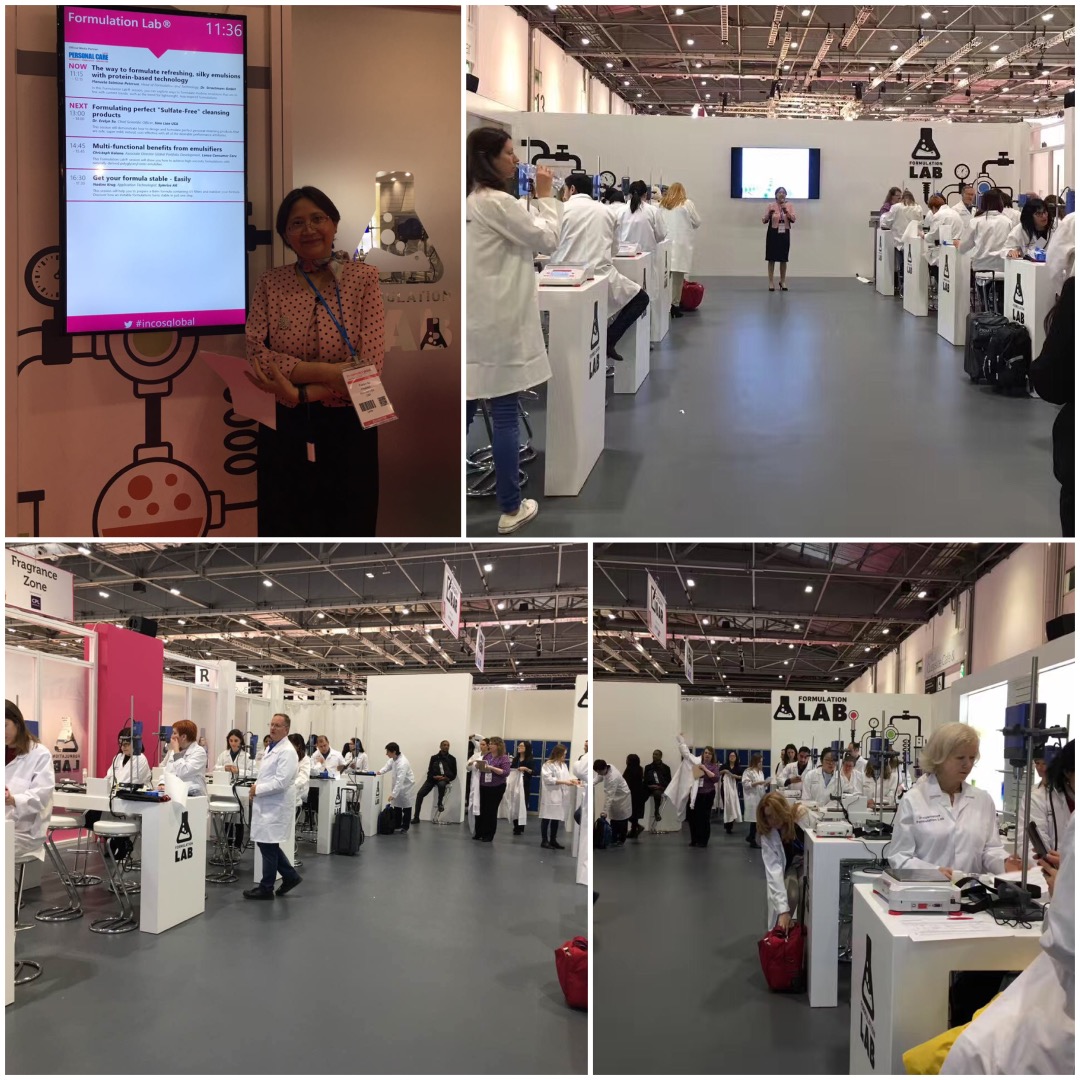 Dr. Evelyn Su presents the speech,and the participants are doing the experiment.
In addition, Sino Lion USA also promoted New Amino Acid-based Preservatives (EverguardTM LAE-20 / EverProTM LCG) in the Innovation Zone, which received a lot of interests from the customers. This innovative preservation could meet the requirements of the European market, which are in the process of changing from old preservative systems and demand natural and green preservatives.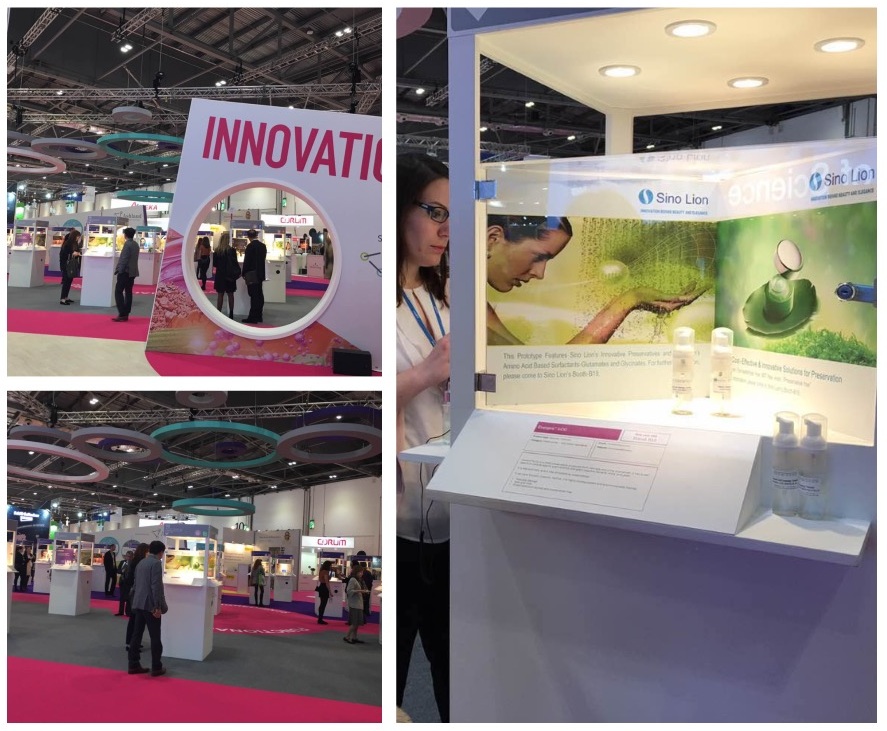 Sino Lion USA's products exhibit at Innovation Zone
Sino Lion USA was very successful at In-Cosmetics 2017 in London, and fully accomplished the mission of "Innovation behind Beauty and Elegance", provided the excellent ingredients and relevant formulation and solutions to our customers. Meanwhile, Sino Lion USA also raised its prominence in the European market.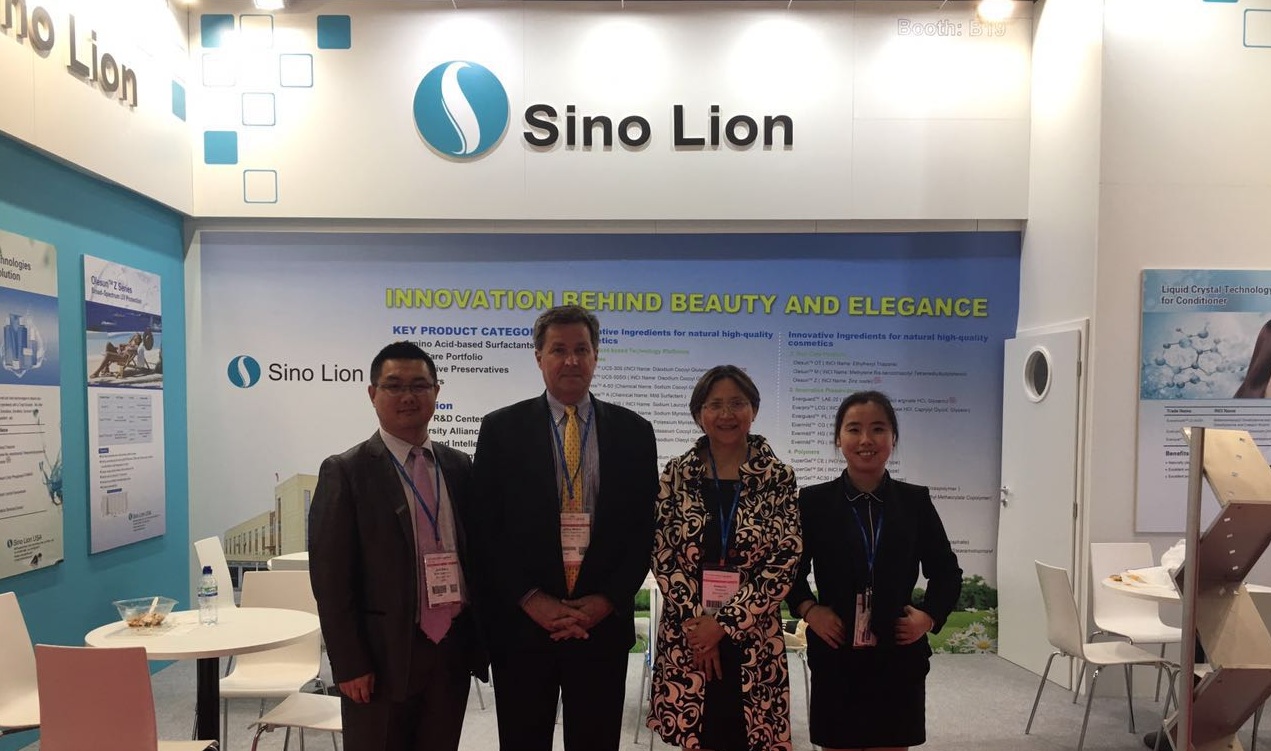 Our confident smiles represent our successful future!