The monthly meeting of NYSCC in April was held at around local time 4:00 p.m., April 19, 2017, in Bethwood, Totowa, New Jersey.
The meeting mainly discussed the issue on " Globalization of the Emerging Markets- Bric'N &Brexit", as well as the markets, business climates, and culture in these dynamic regions.
Brazil, Russia, India and China are collectively referred to as the BRIC countries, and are among the fastest growing developing markets in the world. These countries are collectively, and Brazil individually, culturally diverse and major consumers of personal care products and fragrances.
Brexit(Britain exiting from the EU) has been an earthquake that has set the entire European continent rolling in terms of currency fluctuations, intercountry relationships, and many other facets, too numerous to mention. It will affect how markets interact and develop enormously over the years. As more companies are embracing globalization to reach new customers in new markets, a greater understanding of culture, consumer preferences, important product types , and regulatory issues in these vast and growing markets is essential.
It's a great honor that Dr. Evelyn Su, our president, was invited by the meeting, as a guest to give her report, Update on China: Opportunities in the world's Second Largest Economy.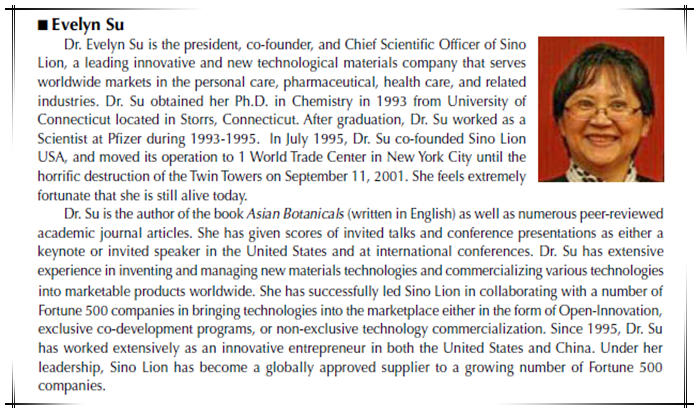 Dr. Su said, "China is the second largest economy in the world , and it is the world's fastest growing consumer market. Despite the size of this market, the average consumer only spends $25/year on personal care products, leaving enormous room for growth. With all this potential there is large competition for attention between domestic and international brand, so international brands must be prepared for highly competitive environment. Companies doing business in China must understand some key regional and cultural differences in the Chinese consumer and maintain focus on the poplar types, which often differ from those common in Western economies."
Dr. Su then introduced the current state of China's personal care industry in the aspects of Chinese culture, the overview of Chinese market, regulations in China, Chinese consumers, essential product types, and future trends and opportunities. She also pointed out that the future trends of Chinese market are Sulfate-free formulations, Environmentally friendly products, and green & sustainable development.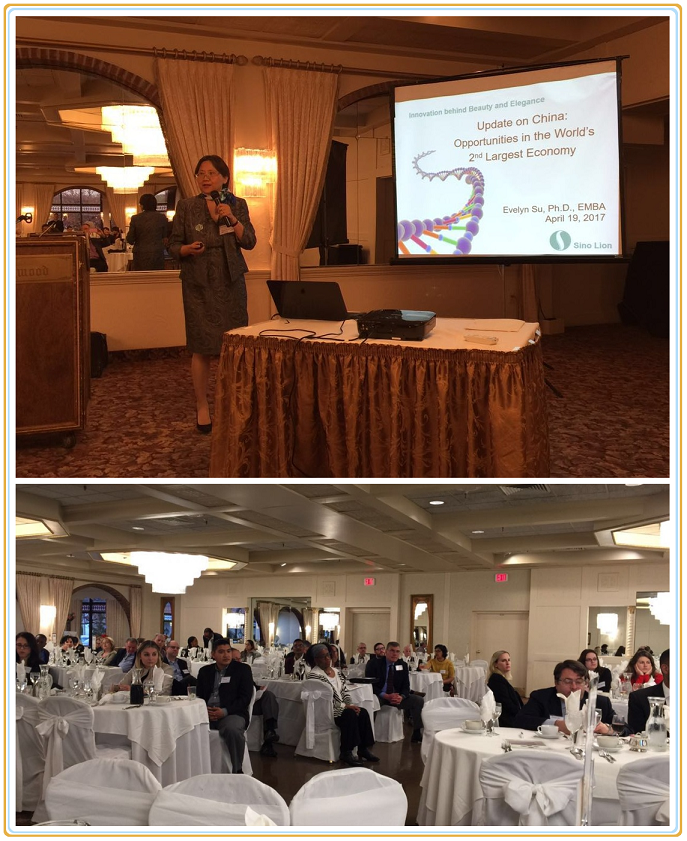 Dr. Su's presentation received unanimous praise from the attendees. As the president of Sino Lion, her speech has not only demonstrated her great talent and charm, but also promoted Sino Lion in the international market, which further helped bring Chinese market to the world.