The Fourth In-cosmetics Latin America was successfully held in September 20th to 21st, 2017 at the Northern Exhibition Center in Sao Paulo, Brazil.
As a professional South American technical platform for the display and exchange of products and technologies in the personal care field, this exhibition attracted more than 200 personal care material manufacturers and traders, test services, laboratory equipment manufacturers and traders, and legal solutions providers from around the world, and more than 3,000 Latin American cosmetic manufacturers.
Sino Lion, as the world's leading supplier of amino acid surfactants, launched the amino acid-based products and "green natural solutions for personal cleaning and home wash protection" program at this exhibition. Sino Lion will continue to strive to lighting green, lighting life, and making a contribution for global sustainable development.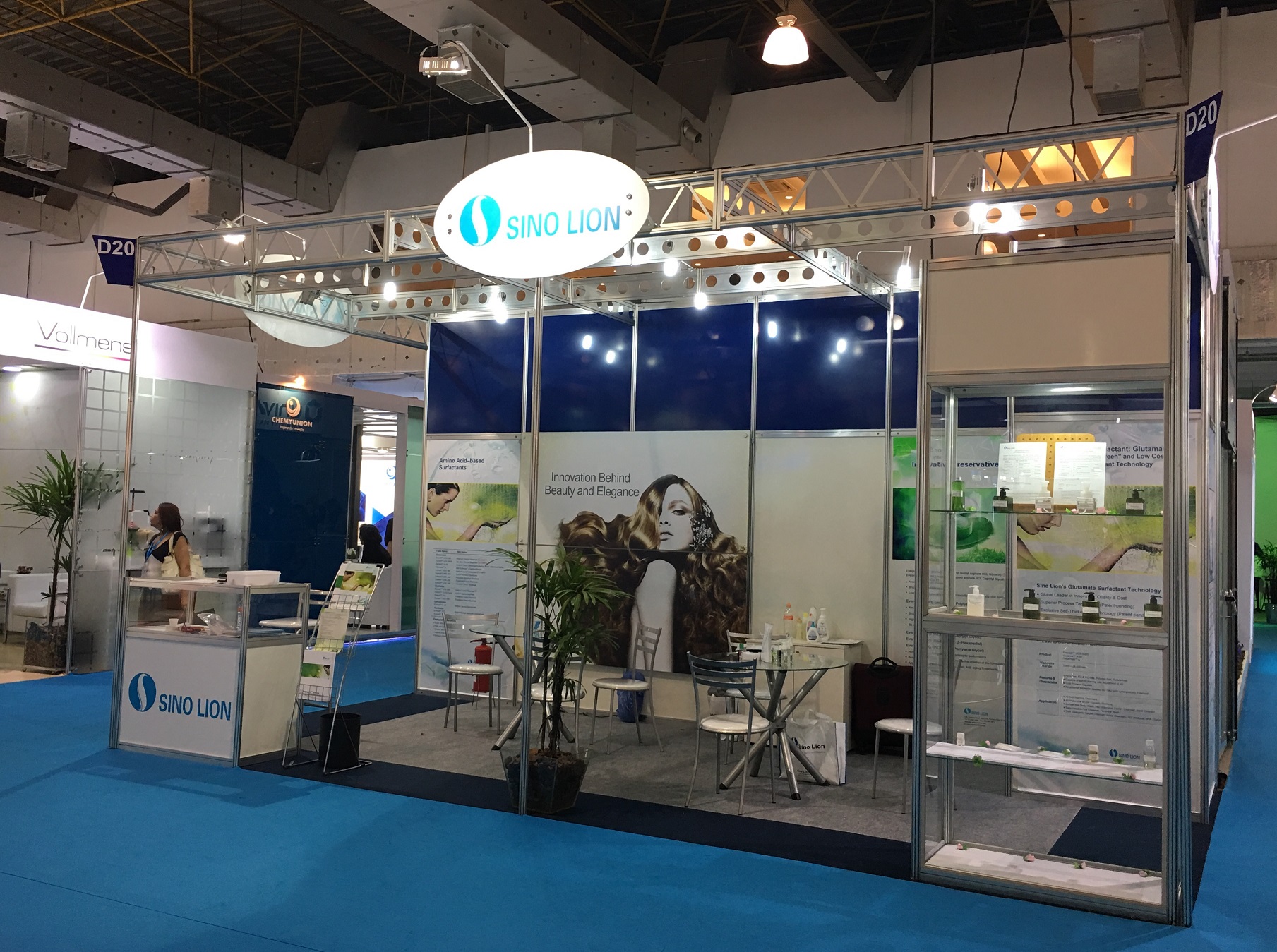 During the exhibition, many attendees stopped by our booth to visit and consult, who were from Brazil, Argentina, Colombia, Chile, China, Japan, South Korea, the United States, France and other countries. Most of them had shown great interest in the amino acid surfactants and amino acid preservatives.
To our gratification, many attendees, some of who were top managers and senior project leaders from well-known multinational companies, were looking for the alternative products for the traditional sulfate surfactants and traditional preservatives. They had deep discussions with our president, Dr. Evelyn Su and the global business manager, Mr. Jeffrey Waters, and greatly appreciated for the concept of the natural, safe, green and gentle wash protection promoted by Sino Lion. They were also deeply impressed by our industry responsibility and enthusiasm.
Our engineer, Ms. Doris Wang, showed the latest green natural formula prototype samples on site for the attendees. She also showed the differences between commercialized products which contain Sino Lion's ingredients and the current popular commercial products, enhancing the understanding of our ingredient's benefits.
Sino Lion always advocates green and natural, follows the 12 green chemistry principles, is committed to sustainable development of the environment, as well as producing more safe and effective cosmetic raw materials for our customers, and provides greener and better choices. Through this exhibition, we have seen that our efforts have achieved results in Latin America, which we are very proud of!